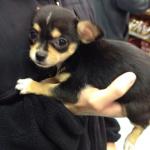 Mrs. Russo
MASTER TEACHER
2097
NY
No activities yet. Follow people to see their recent activity!
(You can search for people from the search box on top.)
Currently teaching SETSS, grades 3-5. Former videos are from 5th grade ICT and 12:1:1 self contained, ranging from grades 1-5. ShowMe helps me support all students especially when I can't.
Following Topics