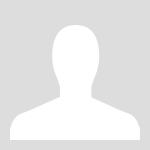 Don Cooke
phoenix AZ
No activities yet. Follow people to see their recent activity!
(You can search for people from the search box on top.)
lived in Phoenix all my life. Worked outside as a landscaper and now in Pool service. The older I get the more interested in health I have become. Instead of taking a lot of supplements like I used to, now I eat 3 pieces of healthy Chocolate every day and have seem many improvements. Love the outdoors.