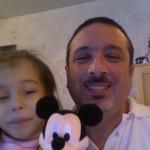 Dominic Salvucci
Ellwood City, PA, United States
No activities yet. Follow people to see their recent activity!
(You can search for people from the search box on top.)
I am currently a high school social studies teacher and was out district's technology integrator until the grant ran out and they cut the position. As a self-proclaimed techno-geek, I enjoy effectively implementing mobile technology in my classroom. I also believe that no child is too young to learn how to use technology effectively and appropriately.