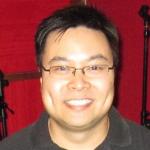 Spencer Leu
MASTER TEACHER
417
Seattle, WA
No activities yet. Follow people to see their recent activity!
(You can search for people from the search box on top.)
Certified Financial Planner® Professional (aka Finance Guy) with over 10 years experience in the financial services industry. Enjoy teaching financial concepts and sharing my knowledge about personal financial planning, investments, real estate, and business.
Following Topics