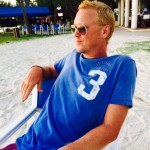 Jimie Horath
MASTER TEACHER
21
Saipan
No activities yet. Follow people to see their recent activity!
(You can search for people from the search box on top.)
I teach algebra through AP Calculus BC. I'm currently an instructor at a high school and a community college. I have a BS in mathematics with a minor in physics and a Masters in Secondary Education.
Following Topics