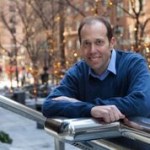 David Milberg
New York
http://davidmilberg.net/
David Milberg hasn't created any ShowMes yet
No activities yet. Follow people to see their recent activity!
(You can search for people from the search box on top.)
David Milberg is an investor and entrepreneur from New York City. Milberg has a passion for theater, specifically musical comedy. He is a board member of the Princeton University Triangle Club.
Following Topics